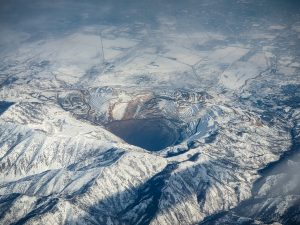 1. Shakhterskaya in Donbas, Ukraine
Europe's deepest coal mine is called Shakhterskaya and it's located in Donbas in Ukraine. The region is famous for its heavy industry, which includes both metallurgy and coal mining. Donbas as a whole is known for its dangerous mines because of their impressive depths.
Shakhterskaya mine is the deepest legal mine and is said to be 1,546 metres deep.
The mine first went into operation in 1986 and still remains in operation today. Additionally, mining's popularity in Donbas has led to numerous illegal mines with unknown depths and a high risk of injury.
2. Suncun Coal Mine, China
China's Suncun Coal Mine is said to have a depth of 1,501 metres and is the second deepest coal mine in the world. The mine is located in Xintai City, Shandong Province. However, because mining gets more expensive as it gets deeper, the profitable range of this mine is between 1,100 and 1,200 metres.
3. Komsomol Mine in Vorkuta, Russia
Mine "Komsomol" is the deepest mine in Russia and is located in Vorkuta. The mine's construction ended in 1976, and in early 1977, it went into operation. Called "Komsomolskaya," the mine has a depth of 1,200 metres.
However, the mine currently operates at 1,100 metres.
Komsomol made headlines for its high efficiency rating and superb production volumes in 2010. Volumes reached some 80,000 tons at the time. Unfortunately, little information is available on the production levels of the mine today.
4. Balmain Colliery, Australia
Mining in Australia is synonymous with the Balmain Colliery, although the mine stopped producing coal in 1931. With a depth of 800 metres, Balmain Colliery remains the deepest mine in Australia's history.
The mine first began operation in 1897, and it was mined for coal until 1931.
However, that's not where the mine's story ends. The mine, located in New South Wales, went back into operation from 1937 to 1950 when it produced natural gas.